Aug 10, 2021
In "Kern County, Oil, And The Fight To Keep A Blue Collar California" Michael Bernick writes of "a county whose officials are fighting to keep a blue collar and middle class presence against the headwinds of global economic forces and California's own state policies and politics."
Bernick – a former California Employment Development Department director and current Milken Institute fellow – notes that the oil and gas industry supports over 30,000 jobs in Kern County, with industry employees making more than $80,000 per year on average. That's more than double the state's median income.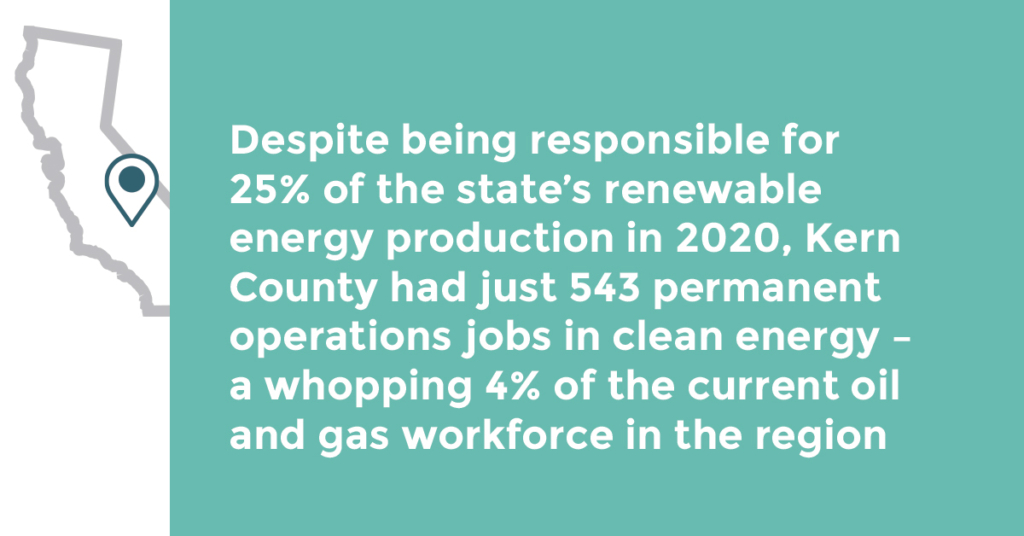 "The battle to keep and even expand Kern's blue-collar economy starts with oil," Bernick writes, pointing out that one in seven jobs in the county comes from the traditional energy sector. Teresa Hitchcock, director of the Kern Workforce Development Board, agrees: "In Kern County, oil and gas have provided a pathway to the middle class through blue collar, skilled labor jobs. Maintaining this pathway is a big part of our mission."
While Kern certainly still has its challenges – higher than average rates of poverty and unemployment, for instance – its economy has provided a decent living for tens of thousands of workers without college degrees. According to Hitchcock, Kern is ranked among the top 20% of all metropolitan areas in the United States for upward mobility for low-income children, thanks in large part to opportunities in oil and gas.
For a state that recognizes an urgent need for more quality jobs, not fewer, Kern seems like an economic engine that should be upheld and supported. Yet Sacramento policymakers continue to pursue proposals that would dramatically upend Kern's success.
With a lifetime of experience in the region, Hitchcock flatly rejects efforts like SB 467 (and, in the previous legislature, AB 345) that were designed to kill the very high-quality, blue collar jobs Kern County and the state desperately need:
"Legislating oil and gas out of existence in California won't alleviate the need for the product. It just means that California will rely on foreign sources and will be outsourcing the jobs and tax revenue to other countries, with weaker environmental guidelines."
Notably, the same policymakers pushing for the elimination of oil and gas production in California (and the good jobs that go along with it) also blindly claim that workers can seamlessly transition to new jobs in renewable energy. Indeed, the blue-ribbon commission set up by Governor Newsom that flatly ignored Kern's oil and gas workers also claimed that 1 million new jobs could be created in clean energy technologies. Problem solved, right?
Kern's experience can offer insights on this front as well. After all, in addition to being a national leader in oil and gas production, Kern is also a major producer of renewable energy.
However, as Bernick notes, Kern shows that the worker transition narrative doesn't check out. Despite being responsible for 25% of California's renewable energy production in 2020, the county had just 543 permanent operations jobs in clean energy – a whopping 4% of the region's current oil and gas workforce. Projections show that renewable energy employment in Kern will increase by just 16 jobs in 2021. 
So, while some Sacramento policymakers may obsessively dream of eliminating oil and gas jobs and 'transitioning' workers into clean energy, Kern County exists in the reality where oil production is necessary, valuable, and provides tens of thousands of quality jobs for working families.
Kern County has demonstrated that it can provide good jobs Californians need – if only out of touch policymakers and radical oil and gas shutdown advocates could just stay out of the way.