Apr 28, 2021
Earlier this month, the California Senate Natural Resources and Water Committee stood up for blue-collar workers by voting to reject a radical proposal to shut down all in-state oil and gas production.
At the time, lawmakers pointed to concerns about devastating job losses and increased dependence on foreign oil, which economic analyses found would lead to significantly higher fuel prices for consumers and businesses.
As Senate Majority Leader Bob Hertzberg said after the vote: "It simply makes no sense to replace oil produced in California – which has the strictest environmental standards in the world – with oil extracted from places where regulation is lax or non-existent, while putting thousands of our hard-working neighbors out of work in the process."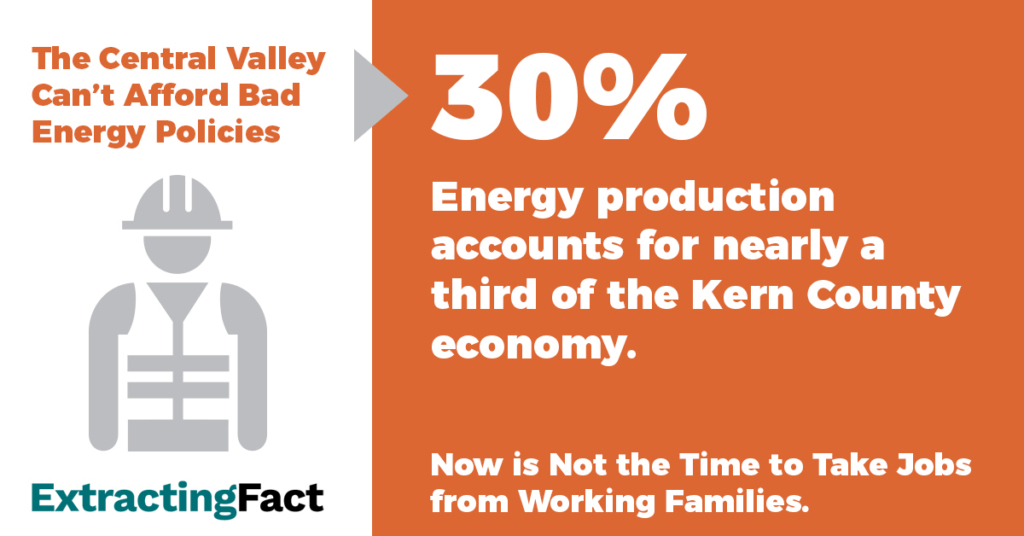 Unfortunately, despite the legislature's move to kill SB 467, Governor Newsom remained determined to wreak economic havoc through bad energy policies. Following the failure of SB 467 in the legislature, Newsom directed CalGEM to pursue one of the bill's key tenants through the regulatory process.
The policy – a statewide ban on hydraulic fracturing, which Newsom says CalGEM should implement by 2024 – has renewed alarm among elected officials and business groups, especially in the Central Valley where the impacts will be most severe.
"The Governor's actions could not come at a worse time for the Central Valley … Make no doubt the cost of food will increase and severely impact the health of vulnerable communities who are already struggling." – Senator Melissa Hertado (D-Sanger)
"I am disappointed in Governor Newsom's executive order today to ban fracking and phase out oil production in the Golden State. Thousands of Central Valley families rely heavily on these good-paying jobs." – Assemblymember Jim Cooper (D-Elk Grove)
"Our local communities rely on affordable oil and gas. [Governor Newsom's fracking ban] raises costs for frontline agriculture workers who worked tirelessly throughout the pandemic. We believe in a sustainable green future, but without a specific, just transition the ban is catastrophic to our region." – Central Valley Latino Mayors and Elected Officials (via @ValleyLatino)
Despite routinely claiming deep care and concern for the Central Valley and its workers, Governor Newsom has repeatedly waged an economic assault on the region. The decision to pursue a fracking ban – putting 30,000 Central Valley jobs in the balance – makes clear once again that the Governor's promises to support the region's workers are nothing more than hollow lip service.
After all, oil and gas shutdown economics haven't changed. Whether by legislation, executive order or the regulatory process, the facts are clear: any moves to limit oil and gas production in California will result in fewer jobs for blue-collar workers, more foreign oil dependence, and higher costs for families and businesses.