Aug 04, 2021
After an 18 month effort, the Future of Work Commission released a report earlier this year summarizing a bleak outlook for California workers: the nation's highest poverty rate, wages that aren't keeping up with household costs, shocking regional inequality, and a dramatic, fundamental "hollowing out of the middle class."
The 21-member Commission appointed by Governor Newsom found that less than half of California workers are in "quality" jobs that provide a living wage, benefits, a safe work environment, and opportunities for training and advancement.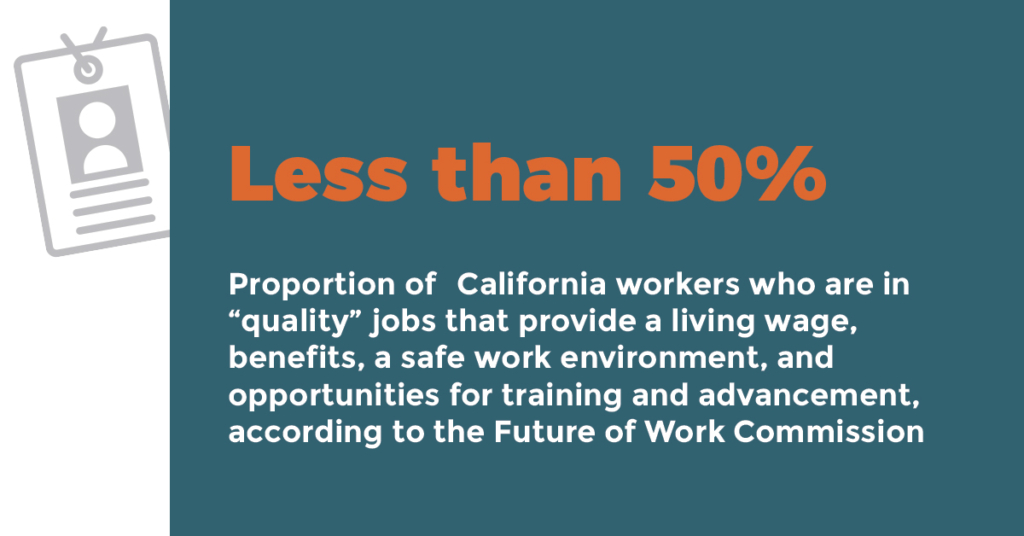 According to the Los Angeles Times, the Commission's recommended goals "lacked specifics" and "significant issues affecting the workforce were only touched upon lightly." The vague yet incontestable headline in the Times – "Californians need higher wages and better jobs, Newsom commission says" – is a worthy summation.
But despite its sweeping nature, the Future of Work Commission report reflects an important policy reality: under the Newsom Administration, not all quality jobs are actually valued.
While the Commission roundly and repeatedly lamented the lack of good jobs available for workers, it conspicuously made zero mention of the tens of thousands of high-quality, blue collar jobs currently provided by the oil and gas industry – or the state's ongoing efforts to eliminate these good jobs through bad policies.
Governor Newsom tasked the 'Future of Work' Commission with "making recommendations regarding the kinds of jobs Californians could have in the decades to come" as well as finding ways to "preserve good jobs and ensure shared prosperity for all."
If the 'Future of Work' Commission were truly interested in preserving and expanding good jobs for California workers, it would call on the governor, the legislature, and local elected officials to stop pursuing policies that are killing high quality careers provided by the oil and gas industry.
While the instructions were not explicit, it appears the Commission still got the message: "preserving good jobs" doesn't include oil and gas jobs, and "shared prosperity for all" doesn't include blue collar workers whose livelihoods the state aims to eliminate.