Jan 14, 2021
Nearly a year into an economic crisis that left millions unemployed and previously prompted deep spending cuts, Governor Newsom revealed his budget proposal last week, noting that the record spending plan was only possible because "folks at the top are doing pretty damn well."
While the budget includes programs to support small businesses and low-income workers hit hardest by the pandemic, it also reflects a phenomenon we've pointed out before: Newsom's continued focus on energy policies that are geared toward those who can afford new technologies.
The budget proposes spending $1.5 billion to boost electric vehicles and charging infrastructure in the state. That figure includes money to help low-income households purchase electric vehicles, but grants of $5,000 to $9,500 are hardly going to help the nearly 40% of the state that sits at or below the poverty line afford a new electric car.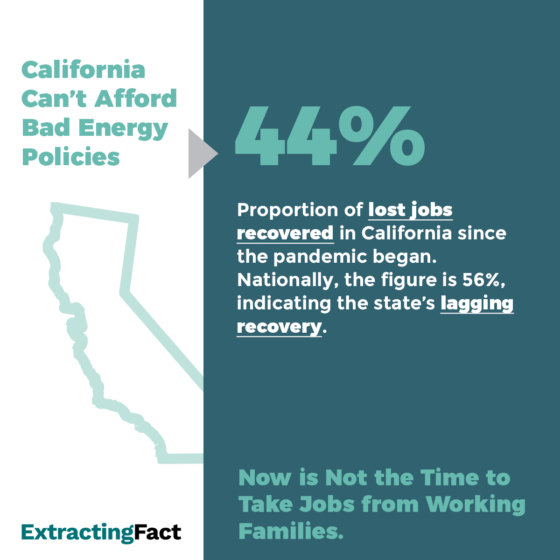 Legislators from both parties question the wisdom of pushing low-income Californians to buy EVs while the state continues to struggle amid high unemployment and an ongoing affordability crisis.
Assemblyman Jim Cooper, a Democrat representing Elk Grove who is no stranger to criticizing Newsom's energy policies, called the electric vehicle spending plan "tone deaf." In the legislature's first hearing on the budget proposal this week, Cooper said: "Climate change is real … but if you ask the average person, what are their issues right now, no one's thinking about electric vehicles. That's a part [of the budget plan] that really concerns me."
Assemblyman Jim Wood, a Democrat from Sonoma County, noted how Newsom has proposed spending significantly more on his electric car plans than on grants for struggling small businesses. "We have $1.5 billion in the budget for electric car infrastructure and incentives. We have $575 million going to small businesses. I wonder: Is that the right number?"
Republican Assemblyman Jim Patterson said of the plan: "There are millions of people hurting right now, and they can't afford a shiny new electric car. They can barely keep the cars they've got."
Indeed, while high income households are thriving thanks to a booming stock market, more than 1 million jobless Californians are receiving unemployment benefits. The state's unemployment rate is 8.2% – which is more than double the rate at this time last year. In addition, California's jobs recovery is lagging: the state has 11% of the country's labor force but Californians made up 18% of new unemployment claims nationwide in December 2020.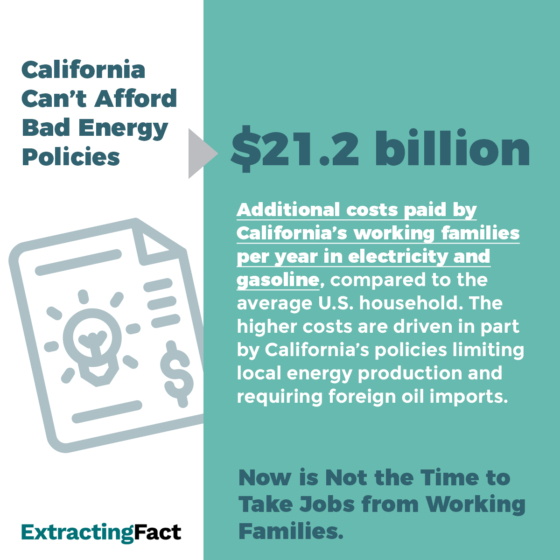 On top of the bleak jobs picture, working families in California have long faced staggeringly high energy costs compared to the rest of the country. Californians pay 47.3% higher fuel prices and 55.8% higher residential electric power rates than other states, costing residents billions per year. These higher costs have helped make California's poverty rate the highest in the nation – and higher today than it was in the previous decade.
These employment and affordability challenges are the hard realities faced by the millions of Californians who aren't "doing pretty damn well" in the COVID economy. Yet, despite these challenges, the governor remains steadfast in his urgent focus to get the state to buy more electric vehicles.